The Annual "Santa Cruz de Mayo"
Parade..everyone is invited..
Last weekend in May
---

FLP Care And Mentoring Center
a New Jersey Non-Profit Inc.
"it is in givng that you receive"
113 William Street
Bellevile, New Jersey

Proudly Presents

LEYTE DANCE THEATER'S




Margaret Williams Theatre
New Jersey City University
2039 Kennedy Blvd
Jersey City, N J

June 9, 1999
Matinee: 4:00 PM Gala Night: 8:00PM
Tickets: $25.00 Students w/ ID $15.00
For Tickets call: (973) 844-9502/03 , 973-844-9575
or Inquire inside

---

Earthsaver Ensemble
Place: City Council Chambers
City Hall, 280 Grove St
Jersey City, N J

When: Sunday, May 16, 1999 1 PM - 2:30 PM

DREAMS: Development Rehabilitation and Education trough Arts, Media and Science) The ensemble is a socially integrated performing group of mentally challenged, disabled street kids and tribal youth from the Philippines headed by Cecile Guidote Alvarez. The singers are blind, the dancers are deaf, the actors are crippled and mentally challenged. Their performances are a dramatic appeals for peace and sustainable development. The performers also includes economically handicapped, the street kids, the out-of-school youth coming from the urban poor or indigenous communities. Their objective consists of access to education and employment, opportunities for disabled, the right to a clean, healthy environment, and the recognition of the value of culture as an essential ingredient for human resources development and social integration.

Their participation's are world-wide. The group is being presented by various Filipino Civic Organziations..

---

Casa Victoria
Filipiniana Book & Arts

Invitation from Romualdo Ferrer: May 5, 1999

Dear Friends,

Mr. Ambeth R Ocampo, a literary spectacle in the field of History from the Philippines, will be at Casa Victoria to give a lecture about Dr. Jose Rizal including his love life. This literary event is part of our continuing celebration of our Filipino Soul: root, identity and heritage.

The dinner-lecture is scheduled on May 5, 1999, Wednesday. Dinner (basically turo-turo style on the first floor) will be served at 6:30 PM followed by lecture (second floor) at 8:00PM. Seating arrangement on the second floor will be on first-come basis. After the lecture, there will be interaction and thereafter, book signing.

Please come and make your reservation by calling (201) 963-0455. Thank you.

Sincerely,

Romualdo Ferrer.
Casa Victoria

---
THE PHILIPPINE AMERICAN GOVERNMENT EMPLOYEES ASSOCIATION
(PAGEA)
In Cooperation with the
THE JERSEY CITY DEPARTMENT OF RECREATION & CULTURAL AFFAIRS
PROUDLY PRESENTS
"A TASTE OF PHILIPPINE MUSIC"
FEATURING THE
CHAMBER CHORUS
of Bacolod City, Philippines

12 NOON, April 22, 1999

City Council Chambers
City Hall
280 Grove St., Jersey City

The CHAMBER CHORUS is currently on a six-week Post Centennial Concert Tour of the United States as "Ambassadors of Goodwill" promoting the diverse culture and heritage of the Filipino people through their renditions of Philippine Choral Repertoire. The Concert Tour is in cooperation with the Philippine National Centennial Commission, the Department of Foreign Affairs and Department of Tourism and the Jersey City Heights SDA Church.
---

Commnunity Hope, INC
Proudly Presents


Songs and Dances from the Philippines:

featuring
The Philippine Dance Company of New York
at the
Historic and Artistic Theater
of SAINT PATRICK'S SCHOOL
509 Bramhall Ave
Jersey City, N 073005
Saturday May 22, 1999
3:00 PM

for tickets call:
Gloria Fulong 201-434-3959
Precy Guzon 201- 99709569

---

Kid Classes in Filipino in Jersey City..

Conversational Filipino classes for students in grades 3- 12 will be offered on Saturdays from Jan 16 through March 27 at various Jersey City schools.

Classes will be offered at the following schools: School 28, 157 Hancock Ave, School 37. 158 Erie St; School 40, 88 Gates Ave; and McNair Academic High School, 123 Coles St.

For more info, call 792-3306, 915-6077




A TEACHER'S PAINTINGS & HER CHILDREN'S ARTWORK - By IRMA CRUSO
A presentation at the lobby of the PHILIPPINE CONSULATE located at 49th Street and Fifth Avenue,
New York City starting February 1 thru February 12, 1999 from 9:00 A.M. thru 5:00 P.M. For more
Just been extended for another week
Information please call (212) 575-7920.
MS. IRMA CARUSO welcomes everyone to a reception on Thursday, February 4, 1999 from 6:00 P.M.
To 9:30 P.M. where she will describe a brief explanation of her students whose age range from 5 and a
1/2 years old thru 7 years old paintings.. Enjoy your day!

100th Anniversary of US-Phil Am War
In New York, Philippine Forum is holding a commemoration together with
other groups and individuals at the Washington Square United Methodist
Church, 135 West 4th Street, on Thursday, February 4, starting at 7 pm.
Join us for readings, songs, dances, and a candlelight ceremony to
honor the one million victims of the several years long American
assault
PHILIPPINE FORUM
Philippine Forum, PO
Box 250103
Columbia University Station
New York, NY 10025
(718) 343-6682 - New York/Robert
(973) 680-8876 - New Jersey/Lisa
E-Mail: philforum@juno.com
lisap1999@yahoo.com



-----------------------in 1922, Pancho Villa, the boxing legend from the Philippines fought Frankie Genaro in a ring match in Jersey City. Frankie Genaro from New York won the previous Olympic championship and Pancho Villa fought to a draw. Pancho Villa fought more boxing matches across the river at the Madison Square Garden. He is considered one of the greatest fighter of his class by the Boxing World.
-----------------------in 1998 New York Mets played their Tidewater Farm Team in Virginia. The Mets lost the game but it was only exhibition. Agbayani, Filipino born in Hawaii had a RBI with a single playing in his triple A game. Balcena who played for the Cincinnati Red years ago is the only Filipino Major League player.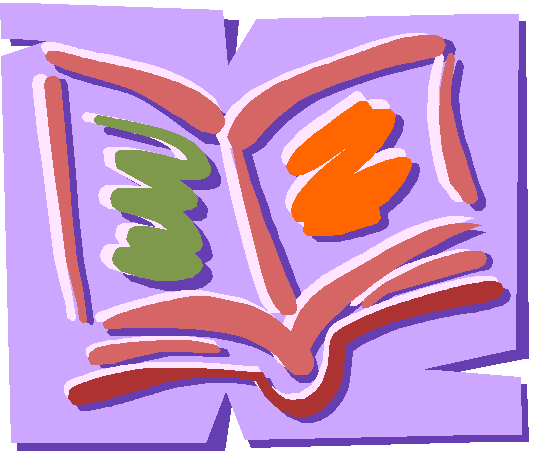 upcoming community events in Jersey City
June 10-- Philippine Books for the Jersey City Public Library: a ribbon-cutting ceremony and opening reception will be held June 10, 1998 (Wednesday) at 6:00- 8:00 PM at the Main Library, 472 Jersey Avenue/Montgomery Street. Free refreshments.
June 10-July 10, 1998.. Philippine Window Exhibit at the Main Library
Video Film showcasing Philippine history and culture, historical, and tourist spots at the 4-Corners Library Auditorium (678 Newark Ave.)

June 15 (Monday) 6:00-7:30 The Philippines (Pearls of the Pacific)
June 22 (Monday) 6:00-7:30 The Filipino American (Discovering Their Past for the Future.)
The Filipiniana Project 1998 is a joint undertaking of the Philippine American
Concerned Citizen Action League, Inc. and the Jersey City Public Library in Celebrating Philippine History milestones:
June 12, 1998- The Philippine Independence Day Centennial
July 4, 1998 - The 52nd Philippine American Friendship Day.
June 28 The Philippine American Friendship- Parade and Cultural show
Exchange Place, Jersey City
welcome visitor number
Filipinos Coming to America Webpage-INDEX

Please E-mail me at phix7@yahoo.com