Attention!
Looking for the Filipino Knights of Rizal, Inc.
1928 Charter Members
600 Park Av., Union Beach, NJ
<![if !vml]>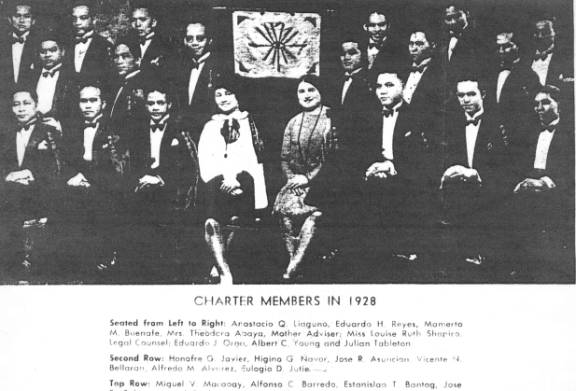 <![endif]>
Pictured
(seated left to right) Anastacio Q Liaguna, Eduardo H Reyes, Mamerto M Buenafe, Mrs Thedora Abaya (Mother Advisor), Miss Louise Ruth Shapiro (Legal counsel), Eduardo Orna,Albert C Young, Julian Tabletan,
(second row) Honofre G Javier, Higino G Navar, Jose R Asuncion, Vicente N Bellaran, Afredo M Alvarez, Eulogio D Jutie, Ê
(third row) Miguel V Macabay, Alfonso C Barredo, Estanislao T Bantog, Jose P Cabansag and Esteban Macaso
---
Vicente Bellaran, Julian Tabletan, Eduardo Orna, Alfonso C Barredo, Higino Navar, Alfredo Alvarez, andAstanaslas (Estanislao) Bantog are listed on the Ellis Island Data Center.
Astanaslas (Estanislao) Bantog was from Calumpit, Philippines dob May 7 1892 arrived June 11, 1917 and was 5' 7"; 159lbs, and changed his name to Stanley later. He was a wiper/fireman. He traveled with Santiago Dela Coucha (from Subic, dob 7/25/85, ) on the ship St Paul as listed on the Ellis Island Historical Family records as crewmembers of the ship ferrying immigrants to Ellis Island during the early 1900. <![if !vml]>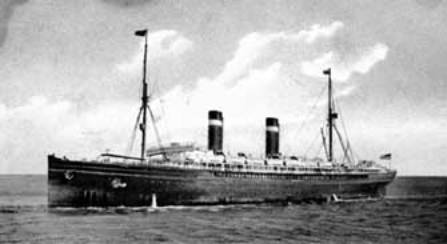 <![endif]>
Last names like Asuncion, Jutie, Abaya who might be related to the other names were members of the ship's crew. I found that these names appeared more than once as manifests were separate for each voyage they made. The other Knights of Rizal might have been mariners too except that they were assigned to ships that were not transporting passengers to Ellis Island. It was their means of coming to America at that time as opposed to the early pioneers in the Hawaii and West Coast, where you would find contract farm workers (sacadas), Alaskeros (salmon cannery workers), and school pensionados. Filipino community in the eastern shore of the United States was very small at the turn of the century because of the great distance between the Philippines and the East Coast. Filipino sailors were therefore the first to settle. The completion of the Panama Canal allowed passage directly with out going to Europe or around the Straight of Magellan.
Between 1892 to 1924 there were over 22 million passengers and ship's crewmembers processed through the Ellis Island and Port of New York (ref: American Family Immigration Center.) The member of the crew are listed and the names above are just a few of the Filipino mariners who transported millions of these new Americans. During the final years I found that Filipino-American made-up almost 20 percent of the crew. In February 25, 1989, Rizal's friend, Graciano Lopez wrote on the La Solaridad (Filipino Propagaganda Newspaper in Europe) about the Filipino sailors in Barcelona. He also noted that there were many Filipino seamen in almost all the ports of England, France, and America like New York and Philadelphia. The ethnic classification was either, Filipino or Philippino. There were also new immigrants who came, were processed, and stayed first in Europe. They later relocated in the East Coast by coming by Ellis Island. You might see it as the old Statue of Liberty play in football or a Brooklyn side strike in Bowling...examples like Abaya or Delacruz that you can find on my other article.
Alfredo M Alvarez was born in Manila Philippines on December 27, 1902 . Father's Name is Diosdado Alvarez Mother's Name is Marie Martinez The ship, Walter A. Luckenback's on June 30, 1921 reads: Alfred Alvarez, 19 years old 5 ft 6 inch member of the crew Job: Oiler, Ethnicity: Filipino ref: American Family History Ellis Island. He was one of the founders of the knight of Rizal 1928 in New Jersey He married Estelle Chesky of Elizabeth, N J on March 17, 1928.
<![if !vml]>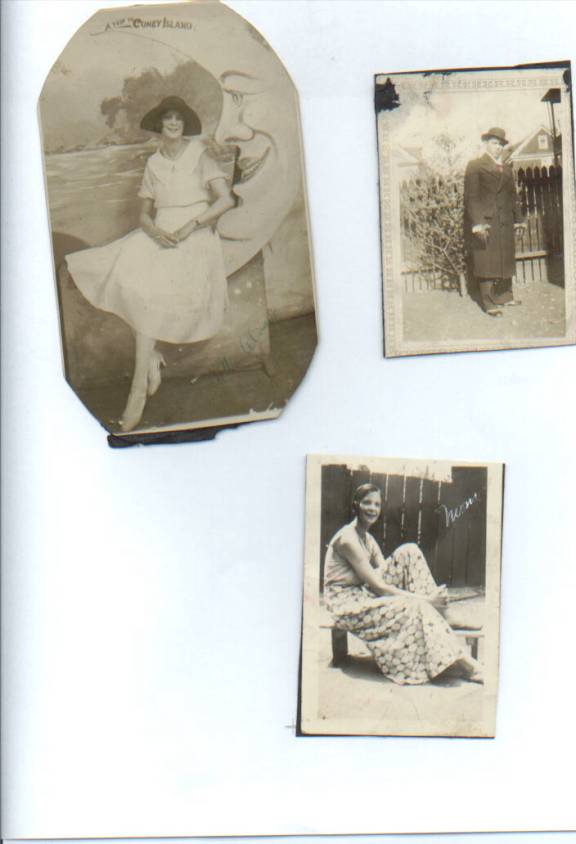 <![endif]>
I could hardly believe this when the granddaughter of Alfredo M Alvarez from Elizabeth, New Jersey wrote me the following letter.
Dear Nestor,
Here is the picture and letter I said I would send to you, there isn't really anything I could tell you about my Grandfather Alfred M. Alvarez and the club that he was part of. I didn't know that I was part Filipino until about four years ago. This is the story why.
My grandfather married a Polish woman (Estelle Chesky). They used to go to the parties that the club had. My grandmother was deaf, but she could read lips really good. At one of the party some of the women were talking bad about her. (right in front of her). She got very mad. Both of them stopped going to the club. My grandmother was so hurt she had my grandfather stop going to the club. My grandmother didn't want anything to do with the Filipino people. So my grandfather never said he was Filipino he said he was Spanish.
When my grandfather was on his death bed he told his older son John to find his brothers, meaning find his brothers from the club. A couple of years after my grandfather died my Aunt ran into her best friend at a funeral and one of my grandfather's best friends, he was a member. One day this guy came over (I cant remember his name) to my Aunt's house and spoke with her and my Uncle and explains what happened between the club and my grandfather.
My Aunt wrote to the club and they sent her the picture and letter that I'm sending to you. We really didn't know if my grandfather was Spanish or Filipino, but now I know and I am very proud of my grandfather and who he was. I know that his family never came over to the US. I would like to find out about his family and maybe get a birth certificate on my grandfather. Hopefully you can help me.
My grandfather loved my grandmother they were married for over 50 years. He gave up part of roots for her. You wanted to know where he work, he worked for Singer Mfg. in Elizabeth, NJ. I think for 40 years. He had three sons and two daughters.
I don't know if the club that my grandfather was part of was in Elizabeth or Newark.
If you ever run across anything dealing with my grandfather please let me know.
Sincerely
Signed by the granddaughter
The letter in 1987 from the Knights of Rizal Inc:
The FILIPINO KNIGHTS OF RIZAL, Inc.
600 Park Ave.
Union Beach New Jersey
February 25, 198?
My dear (to the children of Alfredo Alvarez)
In our meeting February the 15th, 1987 your letter was read. The 1928 the FILIPINO KNIGHTS OF RIZAL, was organized and I do believe that your father was one of the founders. Imagine how long ago that was. In response to your question number one. I must assure you that your father was ,a Filipino. You see one of the rules of the constitution of the lodge I., you must be a Filipino from in the Philippines to be accepted as a member. We want also to assure you that your father was born in the Philippines as to where about we do not know, We do believe that your father had a sister and brother if he mentioned to you while he was still alive. If he communicated with you then there where about in the Philippines could be a source of your quest of information about your father.
The incidents that caused your father and mother stopped coming back to the meetings was most regrettable. This happened during the war and most of the members were drafted into the army. Meetings were stopped temporarily.
The Knights of Rizal are proud of you to care about your roots. The Filipino blood is, you which you must cherish and be proud of. Ê
Should you want more information you may attend one of our meeting once a month on the third Sunday of every month at the Home of bro- Albert C. Young.
Sincerely,
THE FILIPINO KNIGHTS OF RIZAL
Nicholas A. Gacino
The year was 1928, 30 years after Jose Rizal was executed in Manila and 40 years after his brief stay in New York City in 1888. The founders must have been the first Filipino group who settled in New Jersey. This search is prompted in part in search of the granddaughter's roots. If you have any leads that might enable us to gather more information, please contact me:
Nestor Palugod Enriquez
phix7@yahoo.com
http://members.tripod.com/MANILAJC (history of Filipinos in New Jersey)